Webinar for snappy business life:
How to expand abroad?
Updated 12.04.2023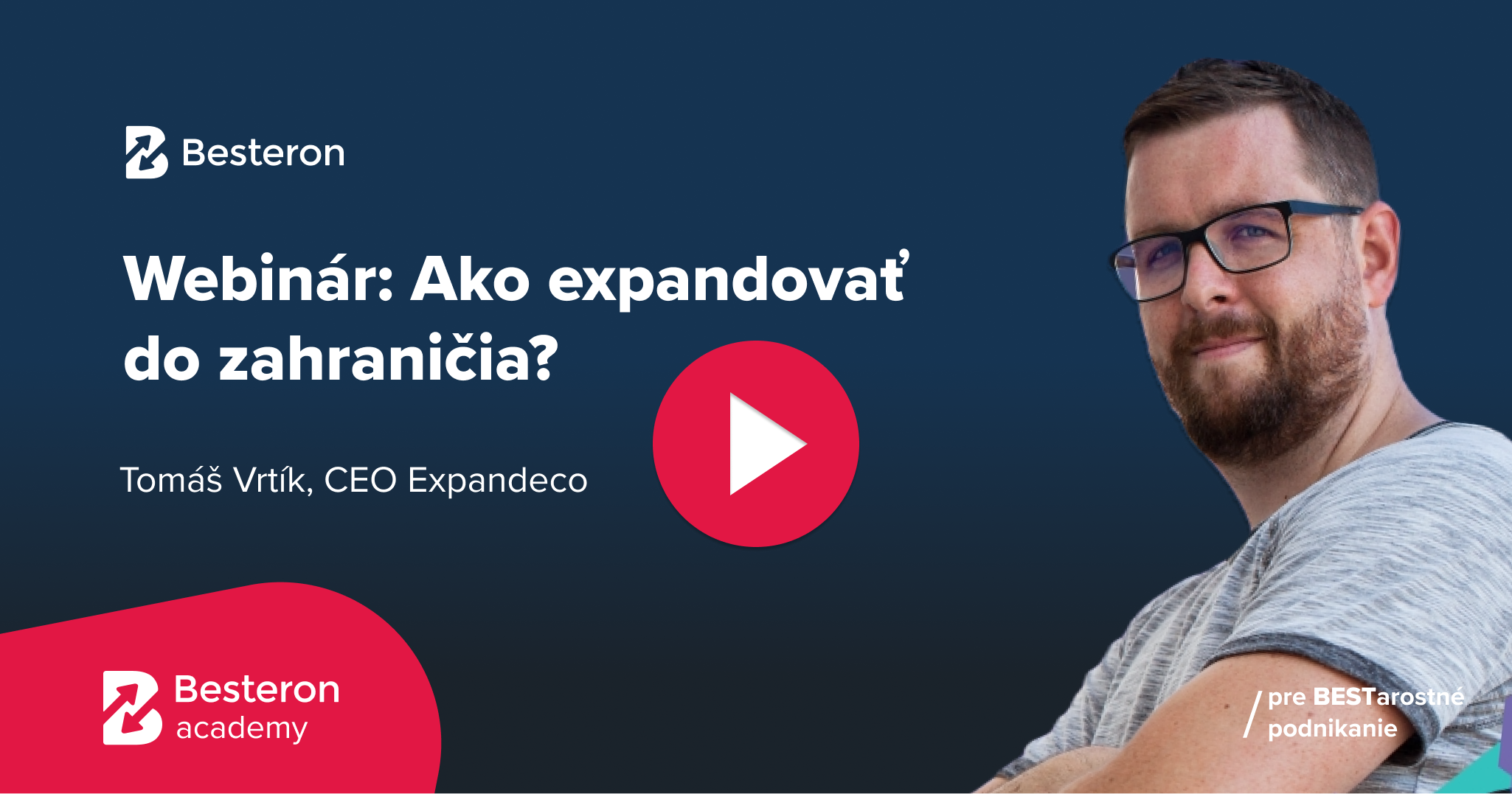 Are you thinking about expanding abroad? We have great tips and tricks for you on how to do it. Listen to the first part of the series of business webinars, expansion expert Tomáš Vrtík from Expandeco summarizes everything important in less than an hour.

What you will learn from the webinar:
Why is it good to expand?
What to prepare for and how much will it cost?
How are foreign markets in particular? Which are the best and vice versa, which ones to avoid?
What are the potential pitfalls?
And recommendations and behind-the-scenes info :)
You may be interested
Do you have a question? We are here for you
Contact us